Concussion Care in South Calgary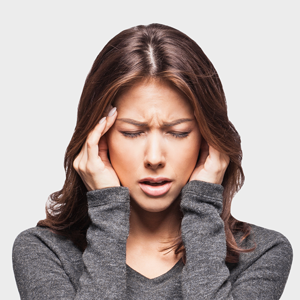 Whether you had a concussion just a few days ago, a few weeks ago or a few months ago, you need the expertise of someone with advanced training in concussion-diagnosed management and rehabilitation. Dr. Dale Byrne has completed studies at Shift Concussion Management in Guelph, along with additional training through the University of Laval to address concussion and its related symptoms.
Full Concussion Screenings Available
Dr. Byrne can perform the comprehensive screening you need if you are concerned about a concussion. This process includes an evaluation of your cognitive function, balance, vestibular function, neurological function and visual function. Each takes about 10 minutes. If any deficiencies are identified, he will prescribe the proper way to rehabilitate your symptoms.
It's particularly beneficial to get attention within the first 48-72 hours after injury, which can reduce your symptoms and the likelihood of them being severe.
Dr. Byrne will also see you for follow-up visits to ensure that we're seeing the progress that we should be able to expect.
For athletes who may be at risk for concussion, it's important to measure normal levels of functioning through baseline testing prior to any injury. Dr. Byrne offers baseline testing so the information is available to assist in decisions regarding return to play preparation.
A Successful Resolution
One of Dr. Byrne's patients was a woman who had been diagnosed with a concussion 90 days before seeing him. Her physiotherapy wasn't helping. She initially sought chiropractic for an unrelated reason. Once Dr. Byrne discovered she had a concussion, he performed a screening and gave her instructions for home care. After five days, she came back and reported that it helped her more than three months of physiotherapy had!
FAQ
In simple terms, a concussion makes a change in your brain function. You can have one due to a blow to the neck, face, head or elsewhere in the body, with the force traveling up to your head. You can think of it as if your brain has connecting wires, and a concussion rearranges some of them. It will function at a less-than-optimal level afterward.
What are the symptoms of a concussion?
Some of the most common symptoms of a concussion include
Amnesia, or poor memory
Blurred or double vision
Confusion
Decreased playing ability
Difficulty falling asleep
Dizziness
Drowsiness or fatigue
Easily distracted
Feeling foggy
Feeling "off"
Flashing lights
Headache
Irritability or emotional changes
Loss of balance
Nausea and vomiting
Neck pain
Poor concentration
Poor coordination
Ringing in the ears
Seeing "stars"
Slow to follow direction
Trouble focusing on words or objects
Vacant stare
What is Second Impact Syndrome?
Though rare, Second Impact Syndrome is a consequence of head trauma. It is not determined whether it's a product of cumulative trauma to the head or a single brain injury. Second Impact Syndrome occurs when a player returns to the game after having one injury, only to be injured again. The outcomes can be fatal, making it essential that anyone with concussions symptoms refrain from play.
Talks for Sporting Associations
Are you a coach or staff member of a sporting association? Dr. Byrne is available to come to a meeting and inform you about concussion. You'll learn about what to look for and when you need to pull a player out of the game. Contact us today to schedule a talk with your group!
CONTACT US »

Concussion Care South Calgary, Calgary AB | (403) 287-5866